Goodbye Dear Dad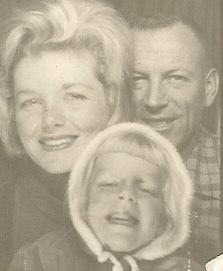 My dad passed away on Friday and I am having a difficult time with it. I'm very fortunate to have so much love in my life and people supporting me.
My dad was the one who introduced me to surfing the waves in Oceanside, California, and he would ride the waves for hours and hours chuckling as he'd bring one more in.
I'd go out with him and do the same. Often we would laugh and smile at each other while riding in yet another wave.
The white foam of the ocean sparkling in the sun. The salty-ness and cool refreshing water lifted my spirits and brought me joy. But seeing my Dad's enthusiasm and joy and sharing that all with him was the height of my growing up years.
Goodbye Dad, thanks for sharing the good waves with your daughter.
Love Always,
Cyndie Lou